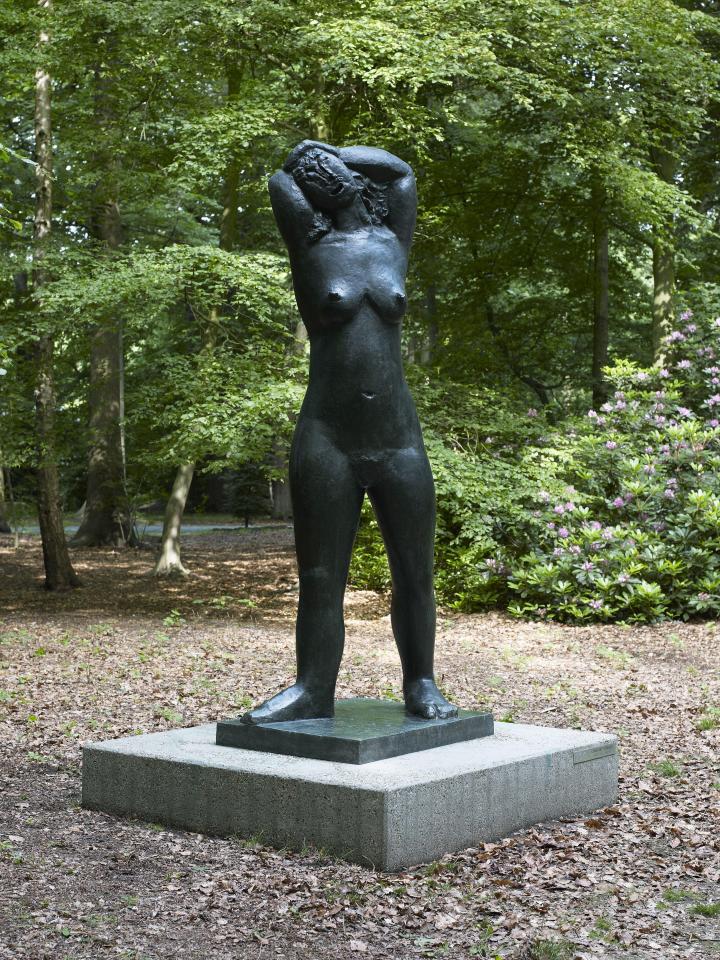 Permeke's sculptures, famous for their grand gestures and the power they exude.
In his paintings Constant Permeke preferred to use warm, heavy harmonies of dark shades with the occasional light touch here and there. A quality which he transposed into his sculptures through the sweeping treatment of space.
In his sculptures, Permeke limited himself almost entirely to the female nude. The rising volume of Marie-Lou with its static, powerful legs and feet recalls Permeke's drawings, in which the same position – arms folded behind the head – also appears. Marie-Lou was Permeke's first large sculpture.
The artist belonged to the second Latem group and became the leader of the Belgian Expressionist movement. His favourite subjects included farming and fishing. Around 1935 he tried his hand at sculpting, where he also left his mark.
Location
Number 23 on the map
Specifications
Marie-Lou
1935
h 264 cm x w 108 cm x d 77 cm
Bronze
MIDW067
More information about this highlight
Download