Awaiting restoration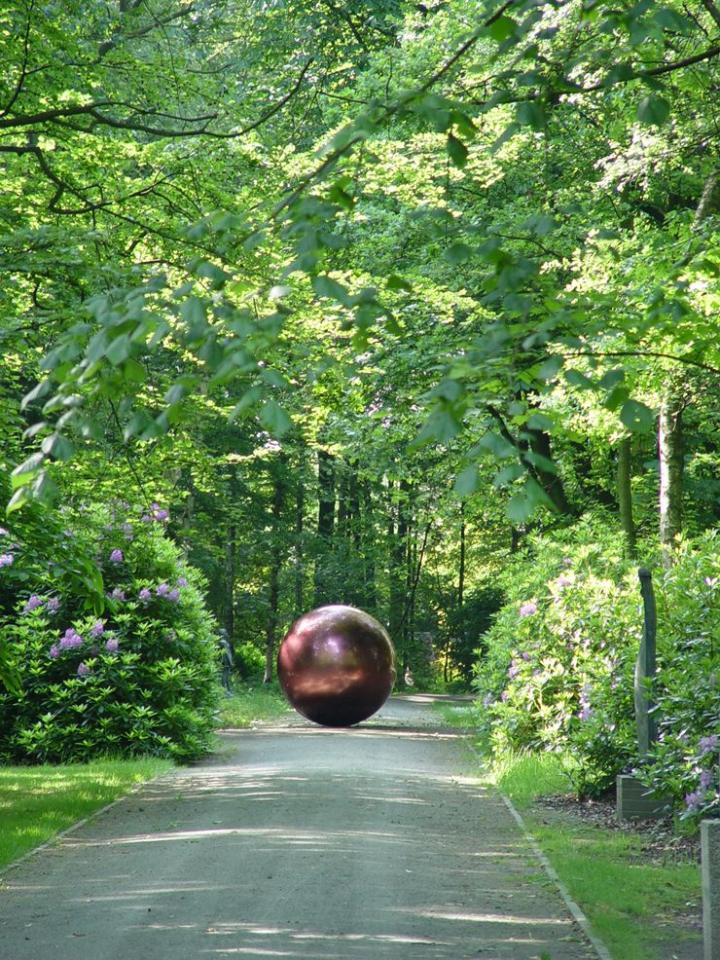 Enlarged to life-size, it sits like an unearthly object between the trees and greenery.
With Yayoi, Corey McCorkle has emphatically chosen to create a minimal sculptural solution with a maximum of effect. The large reflective metal ball is based on 17th century French garden decorations.
Although it appears to take on the colours and shapes of its surroundings, it remains wholly introspective and isolated. 
The title refers to the artist Yayoi Kusama, who created an open-air installation with thousands of small, glittering baubles for the Japanese pavilion at the 1966 Venice Biennale.
McCorkle enjoys placing objects in new and unexpected settings, thus intervening in the space in ways that are sometimes dramatic and sometimes subtle.
With support from the Tienen Sugar Refinery and Daniel De Nijs.
Specifications
Yayoi
2005
ø 200 cm
Fibreglass, polyester, car paint
MIDW508
More information about this highlight
Download