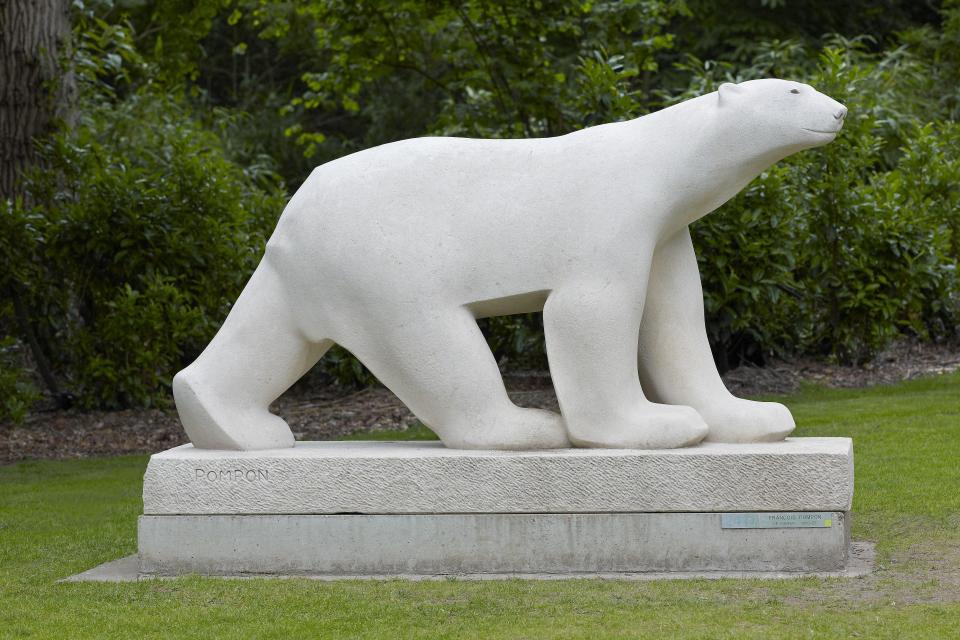 An elegant work, which stands out in the park and which is really popular with visitors.
This work marked François Pompon's first success at the 1922 Salon d'Automne in Paris. The Middelheim Museum owns the third copy. The original is in Musée d'Orsay in Paris.
Pompon started out working as an assistant for Rodin among others. He was greatly influenced by the great animal sculptor, Pierre Louis Rouillard, going on to sculpt the same subjects with great success.
His animal sculptures, with their polished surfaces and forms, that have been reduced to their very essence, earned him respect as a major innovator. He was a major influence on Brancusi and others.
Specifications
Polar Bear
1920
h 132 cm x w 64 cm x d 245 cm
Vilhonneur limestone
MIDW065
More information about this highlight
Download