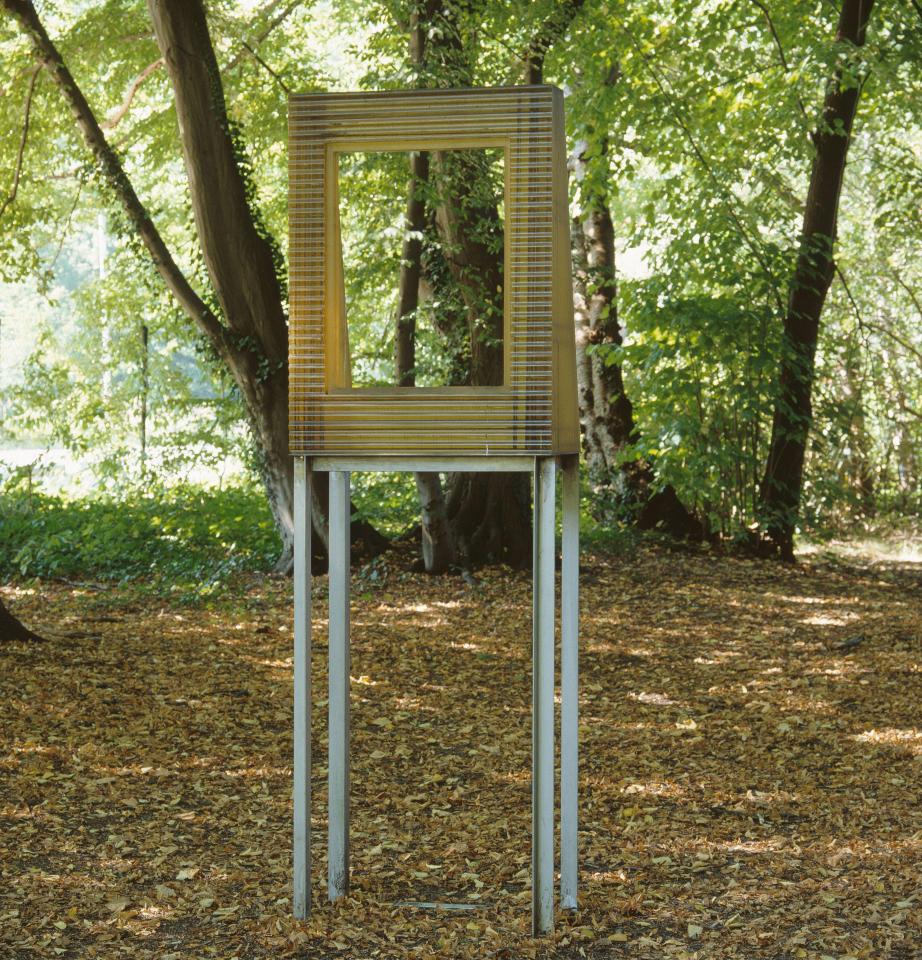 Rather than being a medium to look through, these 'windows' are forms in and of themselves.
Architecture provided Genzken with a constant source of inspiration throughout the Eighties and Nineties. This led not only to architectural forms and organizational principles in her work, but also to the integration of art into new buildings, sometimes working with the Belgian architectural duo Paul Robbrecht and Hilde Daem.
Isa Genzken emerged as an artist in the 1980s, a period in which art was taking new eclectic routes after the conceptual deconstruction of Modernism. She translated the awkward relationship her work has with Modernism and Minimalism into a range of media, including sculpture, installation, film and artists' books.
Genzken's work seems to 'frame' reality in the same way buildings do. At first they offer a conceptual and material framework to clarify the proliferating chaos of reality. In a number of her sculptures this led to ramshackle concrete constructions on metal plinths.
In Fenster I and II (Window I and II), made for the exhibition New Sculptures (1993), the fragmented and eroded made way for a taut, smooth finish. Genzken placed two window sculptures in the bushes of Middelheim-Laag. Somewhat hidden among the shrubs and with their (excessively) high steel structures, which seem to serve as plinths, these windows are not particularly functional. You cannot look through them, just up at them. They frame the trees and branches around them, but, in truth, these alien bodies fix attention primarily on themselves.
The use of materials – transparent epoxy resin that reveals the armature – intensifies this dysfunctional effect. The transparent resin is sensitive to the changing light and emphasizes the frame over what is being framed. Rather than being a medium to look through, these 'windows' are forms in and of themselves.
Location
Number 36 on the map
Specifications
Fenster I & Fenster II
1993 & 1993
h 282 cm x w 51 cm x d 89 cm (Fenster I)
h 395 cm x w 61 cm x d 119 cm (Fenster II)
Both epoxy resin, steel
MIDW471A & MIDW471B
Sculpture realised for the exhibition 'New Sculptures', organised by Bart Cassiman, project manager Contemporary Art for Antwerp 93, Cultural Capital of Europe.
More information about this highlight
Download