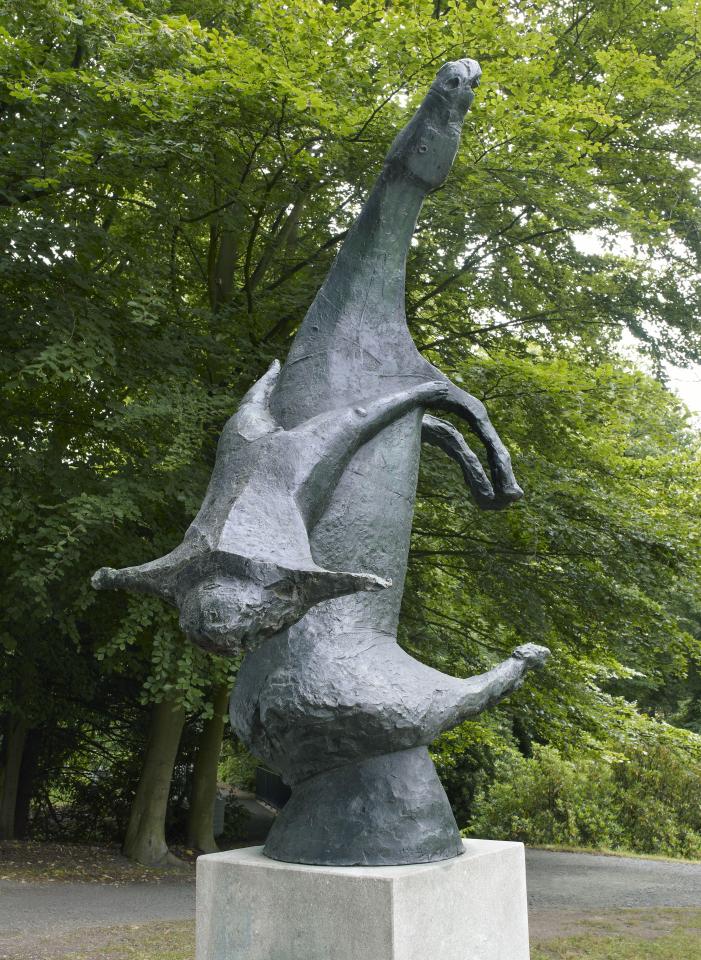 The unrest portrayed here is so vehement that the rider is thrown from the horse's back.
From 1936 onwards, Marino Marini regularly created equestrian statues, influenced as he was by Medardo Rosso and a friend of Giacometti, Picasso, Braque and Moore. These would undergo a major evolution, parallel to the artist's changing views of the world.
In the early versions, man is depicted as a ruler, firmly seated on the horse's back, surveying the world in an almost triumphalist pose. His style still leans towards sentimental realism during this period? Gradually, however, his forms become more dramatic, portraying the tragedy of human existence. A sense of unrest gradually creeps into his work, and becomes to vehement, as is the case in Miracolo, that the rider is thrown from the horse's back.
The resemblance to the conversion of Saul is striking. We cannot say for sure, however, whether Marini's reference was intentional, in spite of the work's title. Later in his career, Marino Marini would reduce his horses to a kind of fossil, symbolising destruction and the absolute nothingness from which new life springs forth – at least in theory.
Location
Number 21 on the map
Specifications
Miracolo
1951
h 165 cm x w 92 cm x d 60 cm
Bronze
MIDW070
More information about this highlight
Download