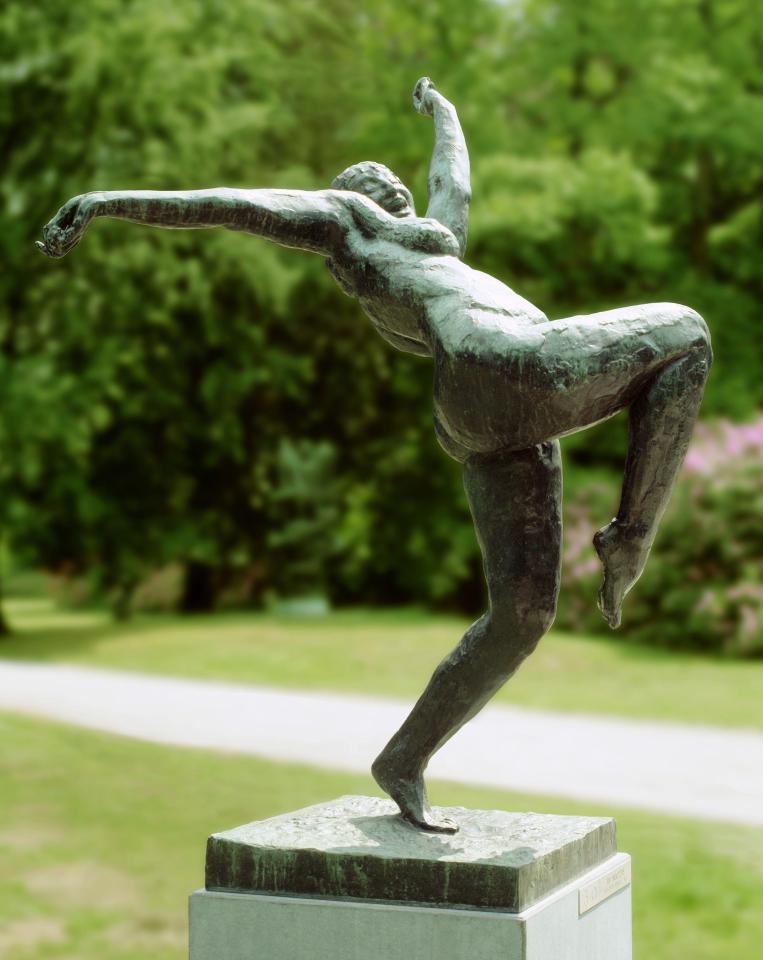 Possibly the most carefree and dynamic sculpture that Rik Wouters created of his wife, Nel.
Rik Wouters often depicted his wife, Nel, who was his favourite model. She is featured in many of his portraits and drawings, as a housewife or sleeping beauty, reading or doing the ironing. In short, she takes a central place in his body of work, and in the charming, daily scenes that Wouters created. But Wouters seldom portrayed her in so carefree and dynamic a manner as in this sculpture.
The immediate inspiration for this sculpture was a performance by the American dancer, Isadora Duncan. Wouters was so moved by this that he toyed with the idea of sculpting a dancing figure. Naturally, it was obvious who would be the model. Wouters neither matched nor sought out the directness and dynamism which he captured in this work, as well as the exceptional joie de vivre and ease. Several copies were made of The Mad Maiden.
Rik Wouters created a wide range of paintings, drawings and sculptures in his brief career. He is Belgium's best-known Fauvist, renowned for the stunning colours in his paintings. And yet Wouters also primarily considered himself a sculptor. A chronic eye disease – one of his self-portraits shows him with an eye patch – led to his death at a young age.
On loan from the Royal Museum of Fine Arts Antwerp to the Middelheim Museum since 1950.
Specifications
The Mad Maiden
1912
h 200 cm x w 120 cm x d 135 cm
Bronze
MIDKM.1797
More information about this highlight
Download