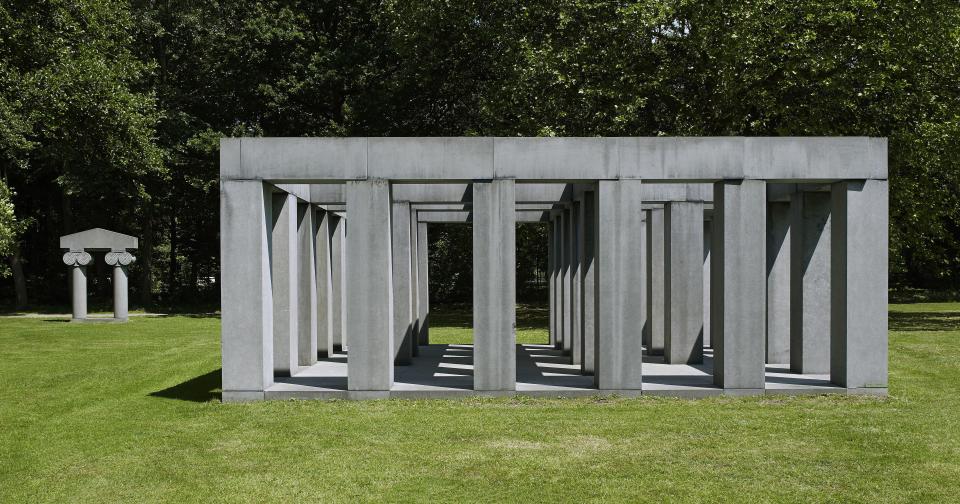 This Column Pavilion is both an art work and a pavilion for exhibiting smaller open-air art works.
As well as being an artist, Charles Vandenhove is primarily an architect. Sometimes his designs are intended to be shown as art works, sometimes they are not. It depends more on the brief than on the genre of the work itself.
This Column Pavilion is rigorously geometric and sober in construction. A short distance from this building is a portico with two columns, Ionic capitals and a fronton. This combination of pavilion and portico clearly locates this sculpture in the Eighties and postmodernism. The column pavilion was built out of Belgian stone from Soignies.
Vandenhove has designed the most diverse range of things, from the university hospital in Liège to chairs, sofas, libraries and organs.
Specifications
Column Pavilion
1982
h 321 cm x w 800 cm x d 800 cm (pavilion)
h 360 cm x w 236 cm x d 58 cm (portico)
Soignies stone
MIDW469
More information about this highlight
Download