The Middelheim Museum relies on the support of public authorities, media partners and private partners.
The Flemish authorities
The Middelheim Museum is a nationally recognised museum and therefore receives an annual endowment from the Government of Flanders. It can also apply for grants under the Arts Decree for new acquisitions, educational kits or community outreach projects.
Tourism Flanders-Brussels subsidises the Middelheim Museum in the frame of its Flemish art cities – Brussels incentive programme, investing in projects which increase the tourist appeal of the art cities. The emphasis is on projects that contribute to a qualitative physical and virtual international multilingual reception and the development of projects that contribute to enhancing the museum's positioning and identity.
Sponsors
The Middelheim Museum also relies on support from sponsors, which is essential for the creation of new exhibitions or for the acquisition of artworks among other things. The Middelheim Museum receives the support of
and the following sponsors: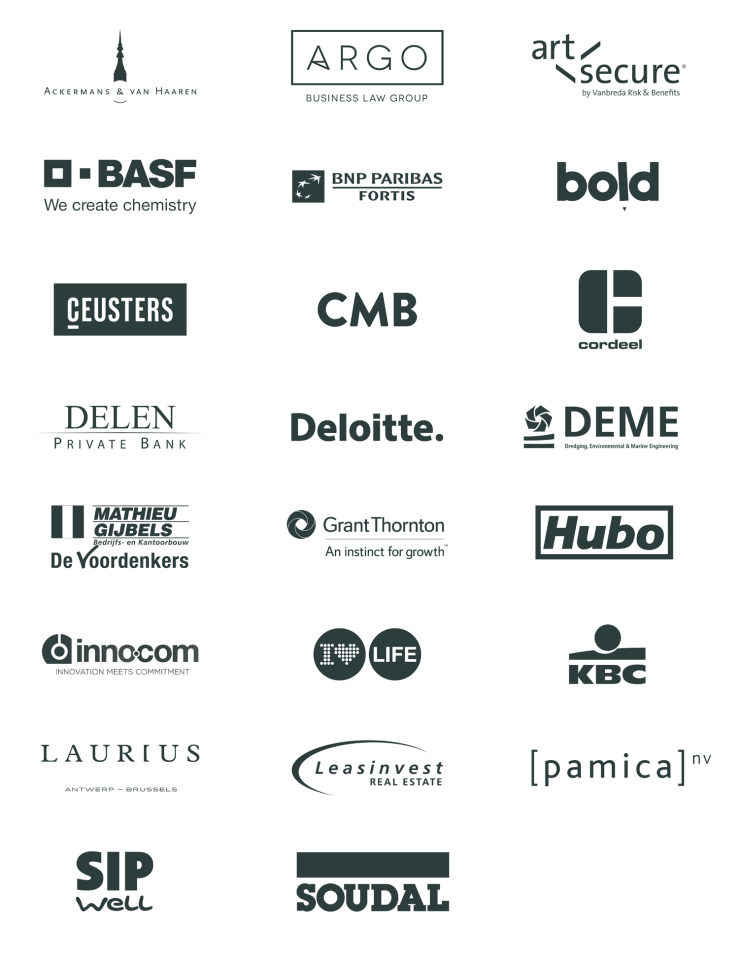 Middelheim promotors / Friends of Middelheim Museum
Members of the Board
Luc Bertrand: chairman
Micheline Paredis, vice-chairman
Paul Peeters, treasurer
Daniel De Nijs
Gert Van Thillo
Roger Quadflieg
Johan Cattersel
Louis Akkermans
Michel Eeckhout
Pol Bamelis
Richard Foqué
Vincent Breugelmans
Wouter De Geest
Urbain Rynders
Sara Weyns, board member in her capacity of director of the Middelheim Museum
Executive Committee
Micheline Paredis: chairman
Paul Peeters: treasurer
Vincent Breugelmans: secretary
Guy Mertens
Gert Van Thillo
Roger Quadflieg
Sara Weyns: member in her capacity of director of the Middelheim Museum
Charles Sluyts: curator of the fiftieth anniversary of the not-for-profit association VZW Middelheim Promotors
Partner network
CAHF, Kunstenpunt, ARTtube, FARO, VIAA, Packed, Cellule Culture-Enseignement Bxl, M HKA Antwerpen, Extra City Kunsthal, Lokaal01, AIR Antwerpen, Community association Antwerp, JH Vizit Wilrijk, Flemish Architecture Institute (VAI), De Veerman Antwerpen, RASA Antwerpen, Kunst in Zicht Turnhout, Enter 2015 Demos Brussel, Flemish Organisation for Immovable Heritage (VIOE), the Opsinjoren city service, School aan de Beurt, neighbourhood watch and the public parks and cemeteries department of the City and Neighbourhood Maintenance Authority, Don Bosco secondary school in Hoboken, Social-Cultural Work (Social Worker) programme of Artesis Plantijn University College in Antwerp, Art and Culture Mediation (Social-Cultural Work programme) of Karel De Grote University College Antwerp, after-school care (IBO) of General Educational Policy Antwerp, Public Parks department of the City of Antwerp, ZNA Middelheim Hospital department of youth psychiatry, Sport department Antwerp, Tourism Flanders-Brussels, Natuurpunt, Recht-op vzw, a platform for people living in poverty, OC Nova (community centre), CC De Kern (Wilrijk cultural centre), Nova-platform (social-cultural organisations in Kiel district), Community building, Buurt aan de Beurt, Samen leven, Neighbourhood Management, Neighbourhood Consultation and neighbourhood coordinator, Culture department district of Antwerp, Alderman for culture of the District of Antwerp, Antwerp Book Capital, Urban Planning, the Digital Media Expertise Centre of the University of Antwerp, EcoHuis Antwerpen.