Since the start of 2023, Wendy Morris, in a team of volunteers and interns, has been working her way through a collection of historical processional materials, which she obtained from two church communities in Antwerp. Together, they are reworking the materials and imagery of both religious and non-religious manifestations into a contemporary choreography/procession in which – exceptionally – not people, but plants are given the central role.
The procession, to be staged on 24 June, is not just a parade or a pageant. It is mainly conceived to be a swirling wind through the landscape that aims to connect people with each other, as well as with plants. Banners with texts will be carried in the performance: a statement by the artist about the crucial role of language and written words in this context, in which knowledge was only secretly whispered on – orally, often hidden or even withheld. The performance activates us and shifts our view of the landscape and the stories to be found there, from both humans and non-humans. The procession invites, connects, repurposes and moves – just like the stories in and about the landscape.
The procession Return, Retrace, Replant is a new performative work conceived by Wendy Morris (1960, Namibia) within a new 'Artistic Research Project' (AOP in Dutch). The procession is the culmination of a year of research conducted by Wendy Morris under the theme "Reading the Landscape," in which the Middelheim Museum commissions artists to explore the landscape of the art park.
Programme
2 p.m.: start of the procession (at the rear of the Braempavilion)
3:30 p.m.: end of the procession (Het Huis, Hortiflora)
4 p.m.: drinks in the castle (MIKA, indoor bar)
4.30 p.m.: artist conversation: artist Wendy Morris in conversation with dramatist Tundé Adefioye (in English, free admission, no registration necessary) (MIKA, Middelheim Castle)
5:30 p.m.: end
Practical information
Saturday 24 June 2023, 2 p.m. to 5:30 p.m.
The procession is free to attend.
The procession will follow a set route from Braempavilion to Het Huis, and will last about 90 minutes. Ask for a map in the museum shop to find the exact location.
Join in!
Wendy Morris is still looking for around 50 participants for the procession. Specifically, you will carry one of the objects or just walk along. Have fun being part of this live performance with friends, family, colleagues, etc. There will also be a rehearsal with Wendy Morris beforehand. Once you register, you will be contacted directly by a member of the artist's staff.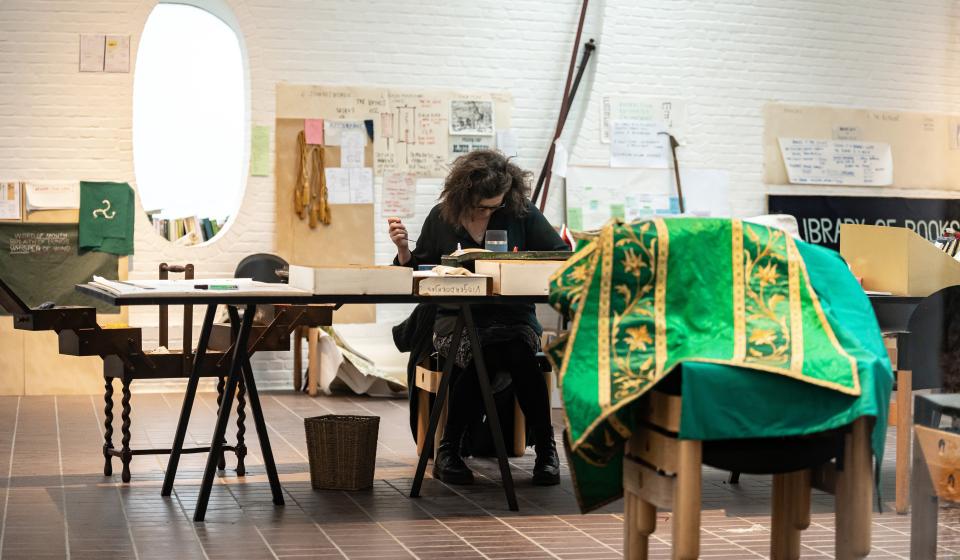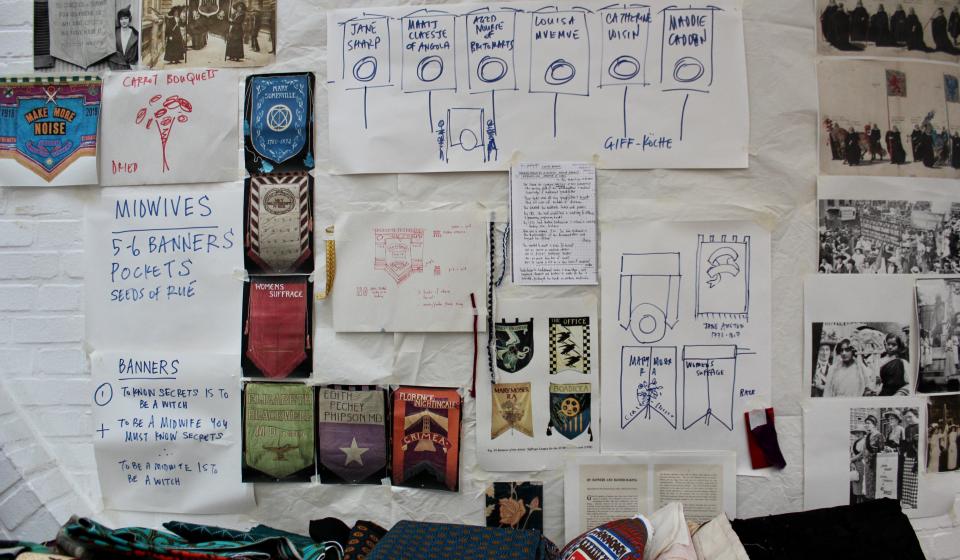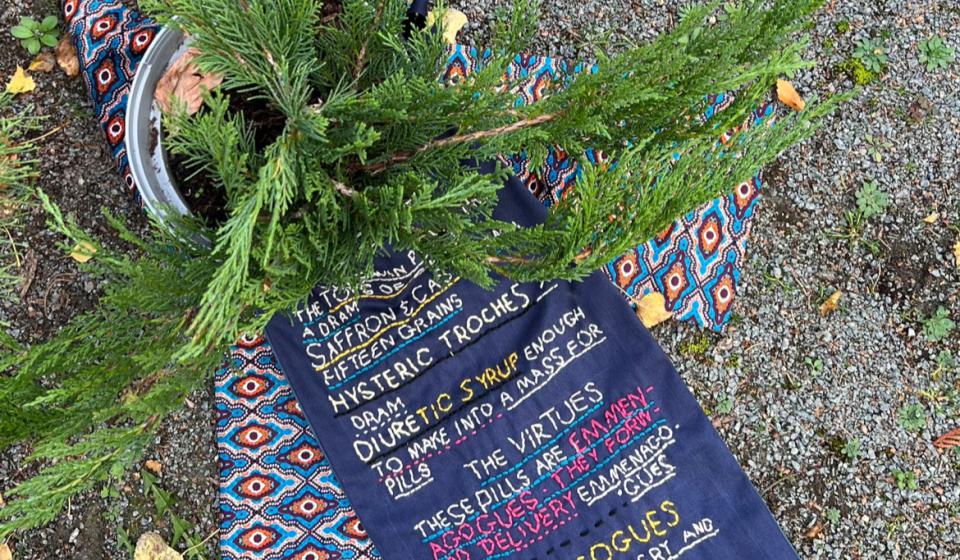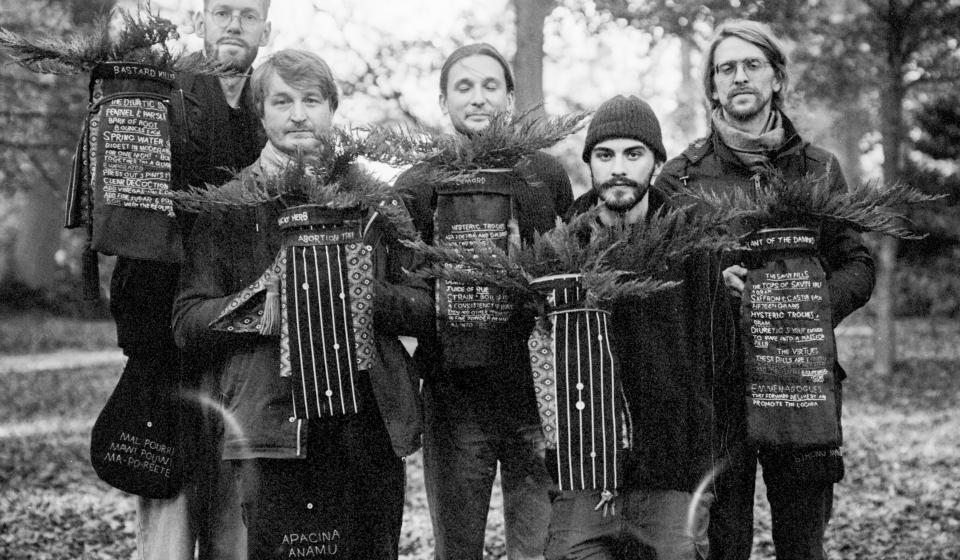 Photo caption: Return, Retrace, Replant, Wendy Morris, 2023, photos: Tim Theo Deceuninck, Tom Cornille and Wendy Morris