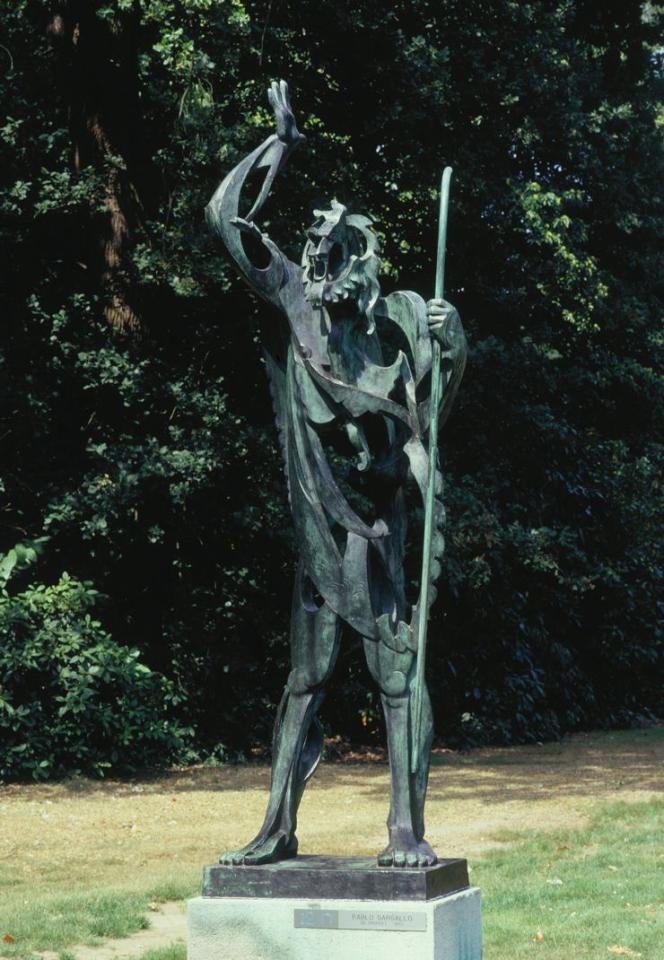 By cutting away material, Gargallo created a new, more spatial dimension.
The preliminary studies for this work, which dates from 1933, were made in 1909-10. In 1926, Gargallo also made the head once in copper. He never saw the final result in bronze, as he died a few months prior to the sculpture's completion.
This prophet is spreading the word with great power and conviction. His pose is baroque and the openings create spiralling lines, which culminate in his outstretched right arm. Along with the mouth, which is wide-open, this gesture lends the figure its power. A total of seven editions were cast of this work.
Gargallo, who lived in Paris and Barcelona, was on excellent terms with the Cubist artists, briefly sharing his studio with Pablo Picasso even, whose influence is never entirely absent from his work. In addition to creating innovative metal figures, like this one, Gargallo also continued to make more traditional sculptures, in marble and other types of stone.
Location
Number 12 on the map
Specifications
Prophet
1933
h 236 cm x w 65 cm x d 50 cm
Bronze
MIDW00
More information about this highlight
Download